Rome

Crosspoint City Church - Rome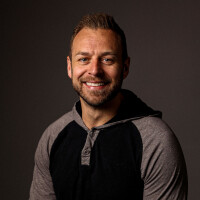 For years we have been praying for the opportunity to come to this city and to relentlessly pursue those far from God to help them know and follow Jesus. We believe that God has blessed our efforts of obedience to respond to the burden put on our hearts for the people of Rome. Our goal in the city is simple. We want to see people have an encounter with Jesus that changes not only their lives but also their eternities.
As someone who has wrestled with an addiction to drugs and alcohol for over ten years, I am well aware of how our enemy seeks to kill, steal and destroy homes and families in our community. Whether someone deals with addiction or not, the enemy tries to destroy God's design for His people. As a church and as followers of Jesus, we are called to join the war against the "powers of this dark world" (Eph. 6:12) by bringing the light of God's love and grace wherever we go. Crosspoint City Church serves as a beacon of this light of Hope to the world around us.
Our prayer is that you will come and be a part of what God is doing in our community. One of the things that we love most about our church is our hospitality. We love others in the same way Christ loved us. So, whether you are visiting or looking for a church home, I want to invite you to one of our gatherings! Come as you are, dress as you like, and know that you will be welcomed as family.
I look forward to seeing you soon!
- Lane Vrooman, Location Pastor - Rome