Crosspoint Community Impact 2021
---
Do you need help finding community resources and employment?
Crosspoint Community Resources
Community Employment Opportunities
---
COVID-19 Outbreak Safety Protocols
Before going out to serve please ask yourself these questions and follow the appropriate protocols.
1. Do you have a fever?
2. Do you have a cough?
3. Have you experienced shortness of breath?
3. Have you come into contact with anyone diagnosed with or suspected to have Covid-19?
4. Do you have chronic kidney disease or diabetes?
5. Is your immune system compromised?
If any of these apply to you we would ask that you not serve in the community at this time both for your safety or the safety of others. Also if you are over the age of 65 we ask that you use extreme caution when choosing to serve as the virus can cause more damage to individuals of advanced age. Thank you for your heart for missions and we look forward to serving with you!
---
Upcoming Events
BLESS Weekend
BLESS Weekend is a massive annual serving event at Crosspoint. It started as a day where our people would do various service projects throughout our community at schools, private homes, and businesses and has grown over time to become a multi-church service day spanning both Bartow and Floyd county. The weekend consists of many community projects that serve and bless people and students in need in our area. More information about signups to come!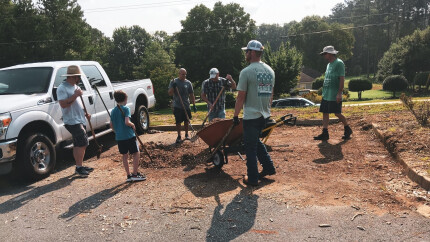 ---
Community Engagement Serving Opportunities
Serve Saturday
Every third Saturday of the month volunteers from Crosspoint partner with the Red Door Food Pantry, Book Mobile, Street Store, and the BLESS Coalition to serve those in our community. There are many ways you can get involved and serve by the giving of your time and effort.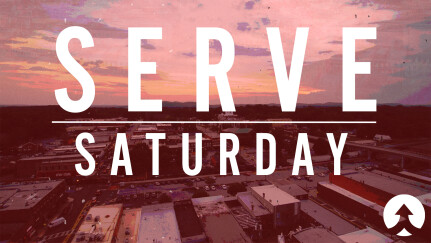 ---
Crosspoint on Mission
This group exists to allow us to be connected with what God is doing through our church locally and globally. We feel that it is important to celebrate and encourage the work our missionaries are doing all over the world in the name of Jesus. We also believe God has placed us in Bartow County for a greater purpose than meeting once a week.
Our church will invest in the local community through giving of time, energy, efforts, and resources all in the name of Jesus. We will be posting regular updates from our global and local community partners to share their stories along their journey and engage in prayer for them. We will also share serving opportunities for mission trips and local outreach efforts.
Please follow the link below to join our group and stay up to date!