Cartersville
Crosspoint City Church - Cartersville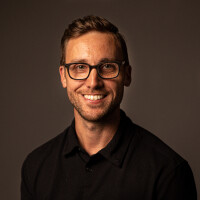 We are all looking for a place to belong and call "home". However, that can be hard to find. Our differences and shortcomings seem to always get in the way. At Crosspoint City Church there's no need to pretend, because it's those differences and shortcomings that lead us to finding the connection we all long for.
We believe we have been made to be deeply connected to each other and to the One who made us. The only way for any of us to do that is through the gracious, life changing love of Jesus. We hope that when you come to Crosspoint City in Cartersville, you will experience that love, as we relentlessly pursue those far from God and help them know and follow Jesus. Because Jesus relentlessly pursues each us with His love, we follow His example in everything we do.
So come and know we love you, we're here for you, and we hope you feel right at home!
- Brad Chandler, Location Pastor - Cartersville

What to Expect
At Crosspoint, kids are important to us! Not only do we hope that you hear about the good news of Jesus, but we want children to hear about Jesus as well. For each of our gatherings, we open our Crosspoint Kids environments to birth – 5th-grade children and have a team that is dedicated to teaching them about Jesus in an age-appropriate way.
We also have Student Ministry for our students in Middle and High School. On Sunday evenings we have a gathering for High School students and a gathering on Wednesday nights for Middle School students. Click the link below for more information about these ministries.