Adairsville

Crosspoint City Church - Adairsville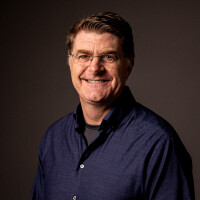 We believe God has put us in this community to expand our mission as we relentlessly pursue those far from God to help them know and follow Jesus. When you join us for a Sunday gathering, our desire is that you experience the love of Jesus and his people as we engage the mission together. You can expect to worship the Lord through song and be inspired, challenged, and equipped through faithful teaching from Scripture. If you happen to live in the North Bartow area and you're looking for a church family, we welcome you to join us this Sunday at the Adairsville Middle School.

I have served in various church roles over the last three decades and bring a wide variety of experiences to this role. I have served in student ministry, children's ministry, evangelism, church revitalization, and associate and senior pastor roles. We came to Crosspoint City in 2018 after experiencing burnout as a pastor. The last several years have brought healing and a renewed sense & calling to reach people far from God to help them know and follow Jesus.

I look forward to serving you and leading our campus to reach the Adairsville community and beyond.
Hope to see you soon!
- Clay Willis, Campus Pastor - Adairsville

Upcoming Events